This website is for designed for informational purposes only to help couples planning their D-I-Y wedding at Cuvier Park, La Jolla. TheWeddingBowl.com (Vows From The Heart Ministries) is not affiliated with the City of San Diego or the Shoreline Parks Department.
---
A DIY Guide to the Wedding Bowl provided by Vows From The Heart
One of the most beautiful San Diego shoreline wedding venues that is the perfect ceremony location for the DIY Bride planning a small and intimate celebration for their family and friends in La Jolla.
""The only source of knowledge is experience" – Albert Einstein | As of today, Vows From The Heart has performed over 2,000 wedding ceremonies and events at The Wedding Bowl, Cuvier Park in La Jolla.
This website is presented by Wedding Chaplains Christopher Tuttle and Mary Cyr-Tuttle, Vows From The Heart and is designed to help brides and grooms plan their special day at Cuvier Park's "Wedding Bowl" with tips on how to make it all come together without being taken advantage of.
Even if you don't need our Officiant or audio services, we hope the information provided on our website makes your special day easier and we wish you a lifetime of Love and Happiness!
---
Vows From The Heart was featured in a fun article from the local La Jolla newspaper about the Wedding Bowl!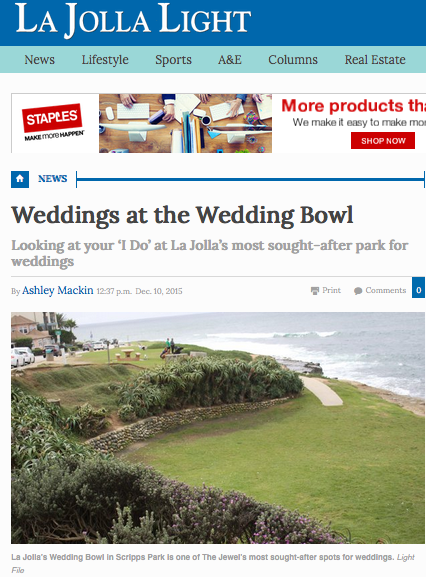 Weddings at the Wedding Bowl | La Jolla Light
---